Innovation is one of the most important factors for an organization's success and growth. Teams need to be able to act on new ideas and opportunities, quickly and collaboratively.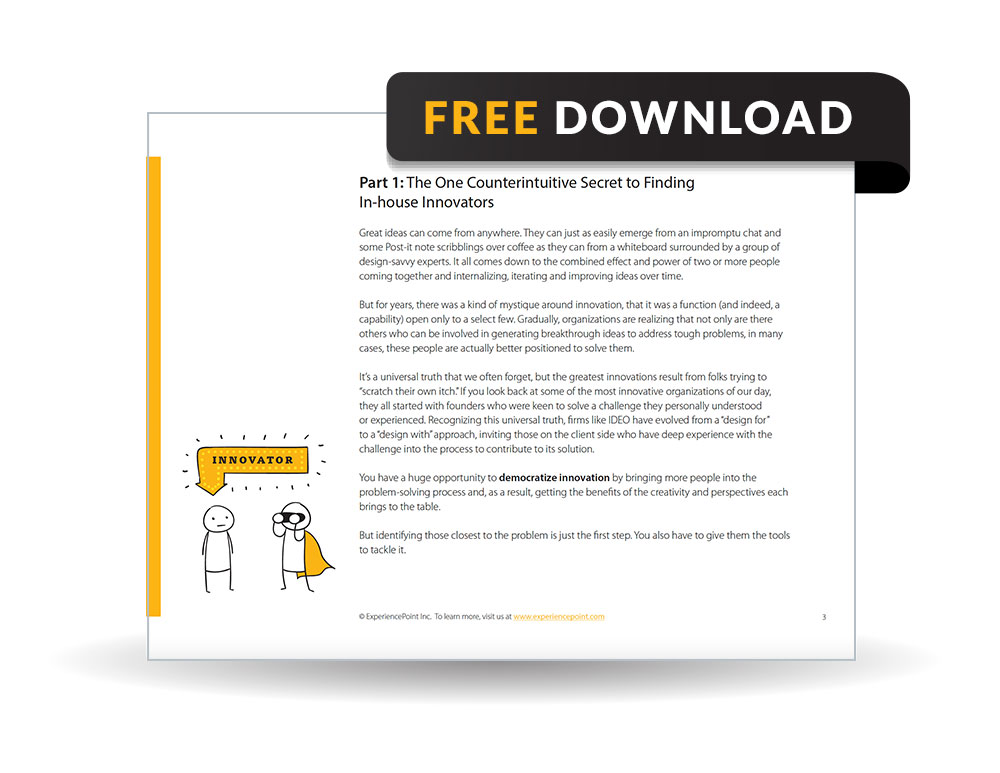 Download this free ebook to get strategies and practical advice on:


How to identify in-house innovators

Four key questions you need to ask

What to do to accelerate your innovation journey

Creating a company wide culture of innovation
You'll also get a bonus cheat sheet, with resources to kickstart your DIY innovation!

How can your organization use innovation to get unstuck and take on any challenge? Download our ebook to find out!