Human-centered thinking, commonly referred to as design thinking, is skyrocketing in popularity. In the past decade, the approach has been adopted by a growing number of organizations across increasingly diverse industries. Even in the midst of an unprecedented global event, the most successful companies know that innovation can't wait.

In ExperiencePoint's eBook Human-Centered Thinking in Action, we explore how this popular innovation approach can empower your company to excel at a time of major change.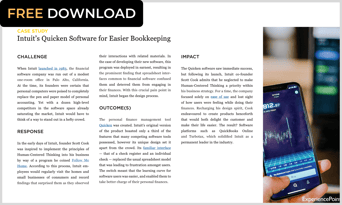 Download this free eBook to learn:




Why should organizations adopt a human-centered way of thinking?
Download our eBook to find out!