Human-Centered Thinking, commonly referred to as Design Thinking, no longer exists within the confines of industry. In the last few decades the efficacy of the theory has been highlighted by numerous, concrete examples of diverse organizations engaging in human-centered behavior and, as a result, basking in the opulent glow of innovation.
In ExperiencePoint's eBook, Human-Centered Thinking in Action, we explore how current and active application of the method across industries has rendered this unprecedented time into a time of unprecedented opportunity.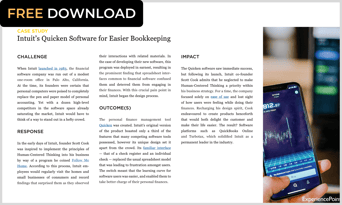 Download this free ebook to learn:


The business world's response to the global pandemic through a HCT perspective

Concrete examples of HCT in powerful action, the impact of this
well-proven method and the dynamic ideas and solutions
it produces

How different organizations spanning various industries are using HCT to propel them toward change-adept and resilient futures in which people and organizations can pivot, innovate and thrive
Why should organizations adopt a human-centered way of thinking?
Download our eBook to find out!